Our Mission
We're a team of creative and experienced designers and developers.
Deliver a high quality result.
Support our customers through out their journey with happysellers.
Make HappySellers a happy place for all our sellers.
Gain our sellers trust with their processes of various e-commerce channels.
Our Products
We provide a Complete Suite of Products for Flipkart Smart Fulfilment Sellers
Features
Go through how each product will benfit you.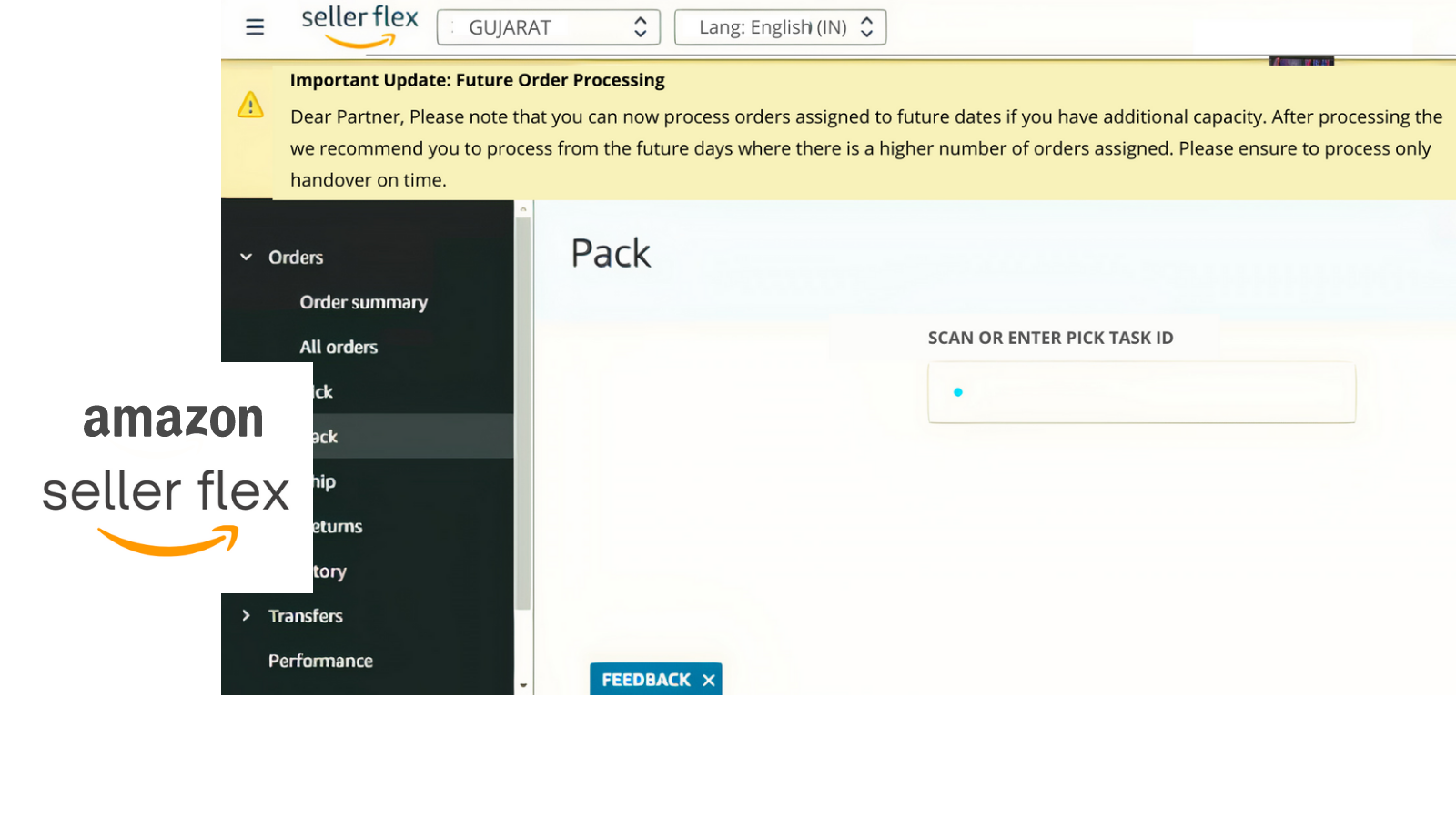 Seller Flex Features
Bulk Process seller flex orders
Save settings of multiple printers
Select common packaging boxes
Print directly from the software
Ease up your amazon processing

---

No manual work required
One Click Processing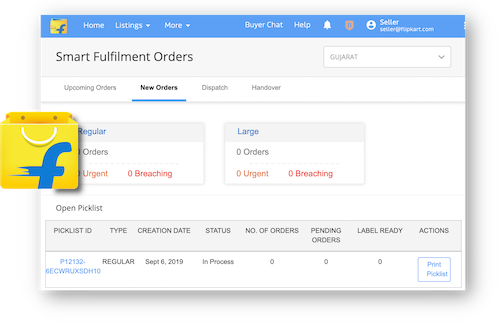 Dot Assured Features
Process Smart Fulfilment Orders
Multiple Flipkart Account Support
Auto-dispatch and Crop orders
4x6 inch and A4 printer Compatible
IMEI Orders Compatible

---

No manual work needed
One Button Click Processing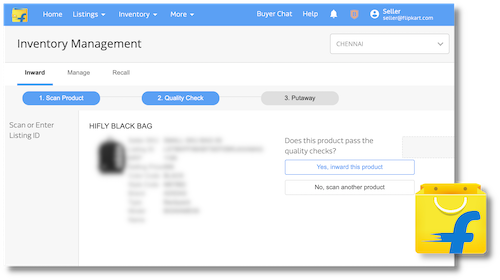 Dot Inward Features
Bulk Inward Listings
Inward Thousands of Listings
Saves Time and Manual Efforts
Use Bins as You Want
Software can decide bins for you

---

No manual work needed
One Click Inwarding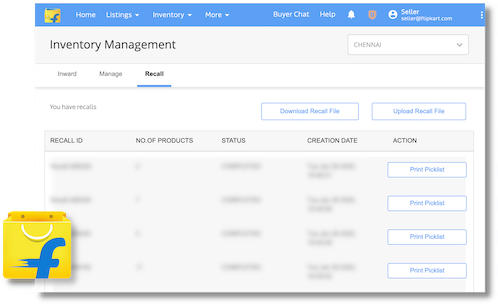 Dot Recall Features
Bulk Recall Smart Inventory
Multiple picklist support
Specific picklist recalling
Super fast recalling speed
Manage your flipkart Inventory

---

No manual work needed
One Click Recalling
How to purchase a plan?
---
Just follow the steps, and your plan will be activated right after purchase.
Step 1

Click on the Cart Icon on your Dashboard.

Step 2

Select you product and add your plan to your cart.

Step 3

Click on Procees and pay for the plan selected.

Step 4

Your plan will be activated immediately after your purchase.
HappySellers Benefits
---
HappySellers provide quality services to grow your business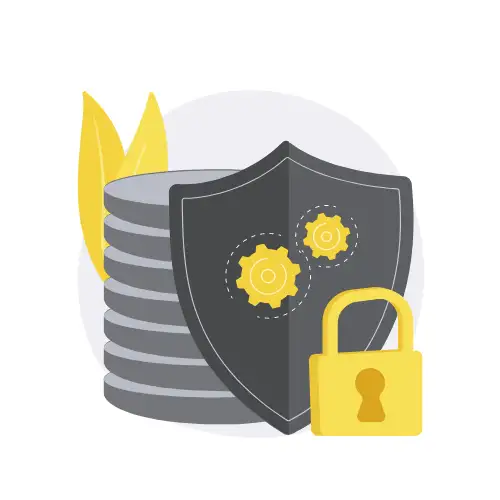 Data Privacy
We provide 100% data privacy and data security. within software there is a feature names as "take backup on cloud" unless you select that, we won't be able to save your data and give you back in case you lose your data. Everything is made with concern of your data privacy.
Crop orders for free
Dot-Prints makes it very easy crop orders of Flipkart, PayTm, LimeRoad, SnapDeal, Meesho and many more.
Affordable price
We believe in providing quality product and services with reasonable price. So at HappySellers, you will find good quality services with affordable price.
Get notified always
A seller when joins HappySeller, they become a part of our community. We notify and make our customers aware of every update we bring to HappySellers, say it a new feature, or a product launch etc.
Multi-channel commerce.
Easy platform
Increase your sales velocity by bulk processing all your marketplace orders through HappySellers. Your inventory and orders are processed in bulk to save time, efforts and money of Flipkart, Amazon, Meesho and connected channels. No manual efforts.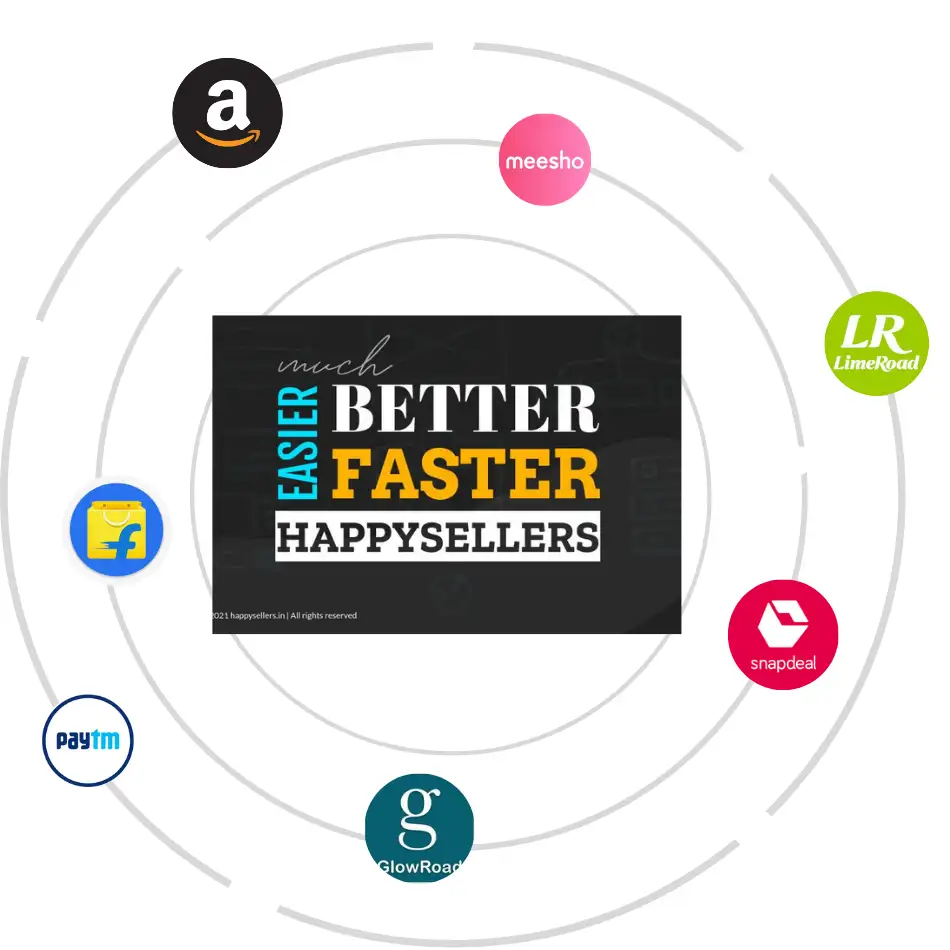 How Does It Work?
---
Using HappySellers is much more easier than you think. Get started within seconds.
Step 1

Download and Install Software

Download the software from here and install it in your Windows PC.

Step 2

Process Your Orders

Click process selected picklists button inside software to process all your Flipkart Smart Fulfilment Orders automatically.

Step 3

Print and Pack Orders

Click open orders folder button and print all the shipping labels on 4x6 inch Barcode Printer. And then pack your orders. That's it, you are done.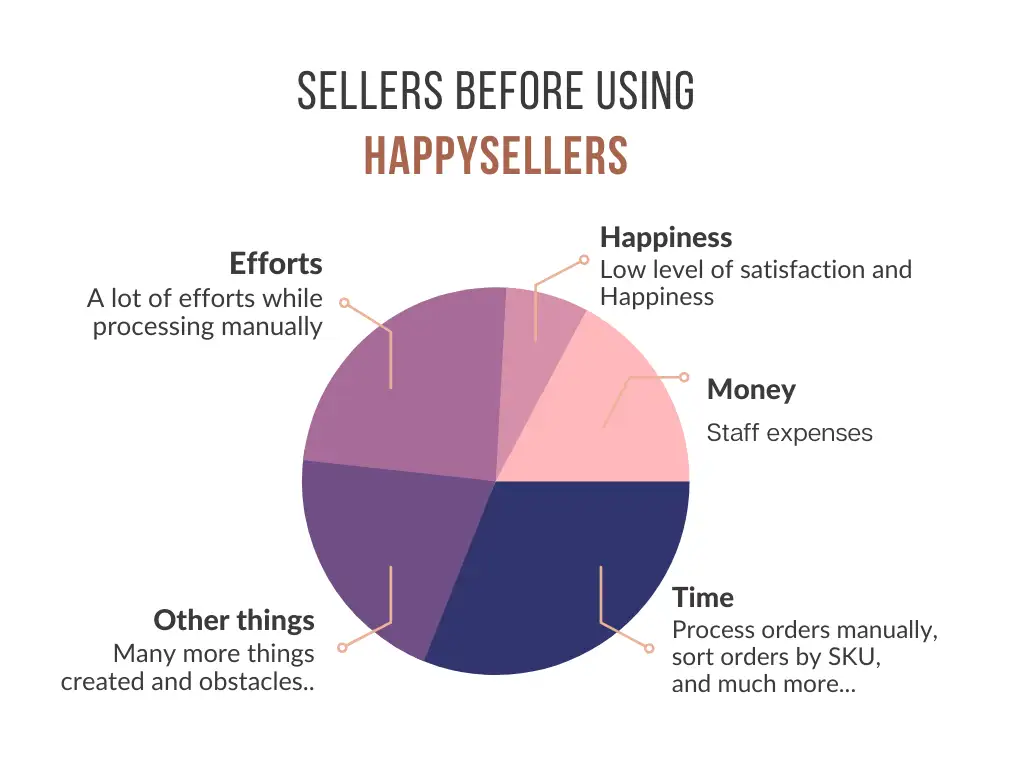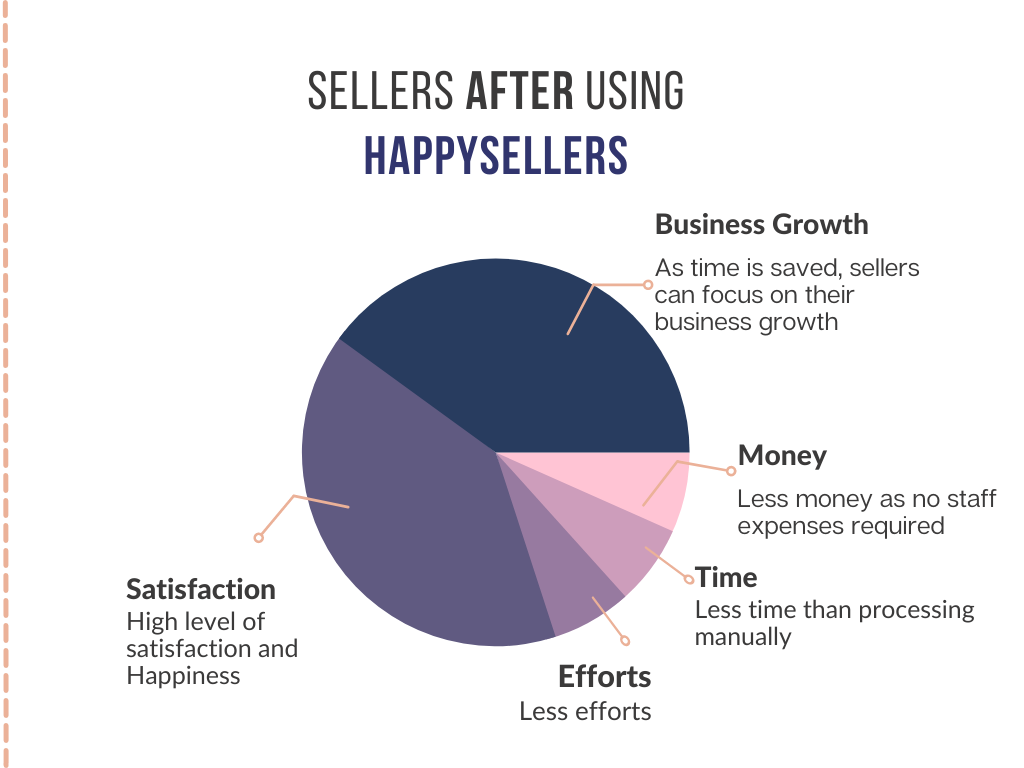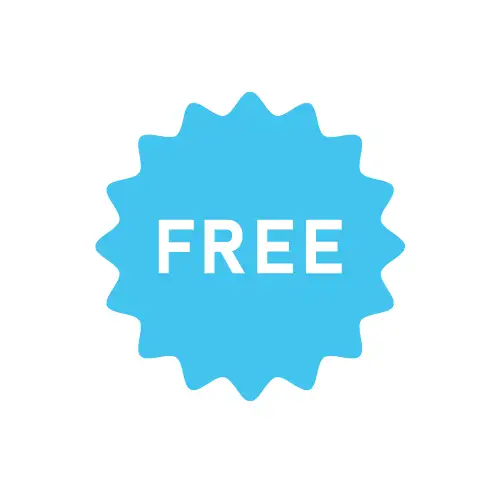 Get Free Trial Now!!!
Register now and get 250 orders for trial free. — join the community.
Get Free Trial now.
Real Compliments By Our Customers
These are real and self provided feedback by our customers.
We waited until we could do it right. Then we created HappySellers for you! Instead of creating a carbon copy. Read the compliments and know yourself, how much sellers HappySellers.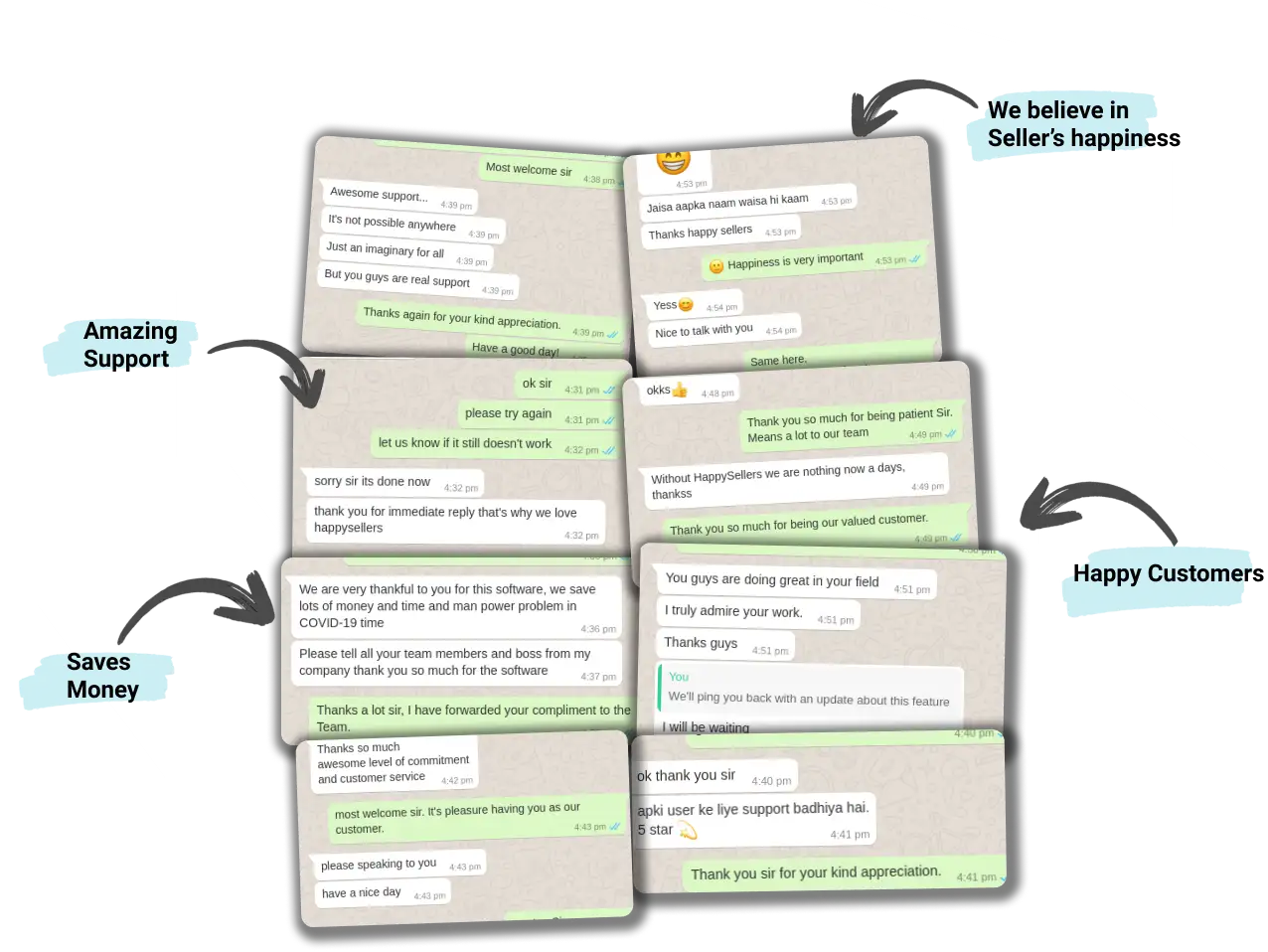 Want to save money and time? You're in the right place!
HappySellers Journey...
---
Let's go through HappySellers Journey
June 2017

Had the IDEA.

We came across the daily processing issue of every online-seller, and we wanted sellers to save their money and time by automatising there manual work. Hence, in order to make every seller happy, we created HappySellers.

Aug 2017

Launched our software and Website

We created our first software named as dot assured - for bulk processing Smart orders. Then, we created a website for managing their orders and purchases. Furthermore, we launched various products and services.

Nov 2017

Got our first 100 customers

When HappySellers was launched, it didn't require any publicity as we gained word-of-mouth publicity, HappySellers fulfilled basic online sellers need by automating their work and thus, became popular.

2017 onwards

Kept updating software

We never stopped creating a quality work, Our team kept updating new features and new products focusing on premium-quality work to deliver.

2017 onwards

Maintained the Quality service

We worked hard to keep up the quality work, we've fixed lots of bugs, taken customer's suggestion and feedbacks and worked on it.

2018-2019

Launched new features

We launched many new features, such IMEI order processing, Combining all orders, Creating backup of orders in case sellers misplace them. After a while, we launched Inventory management and Cropping of orders.

Nov 2021

Started processing Amazon Orders

We then started amazon order processing, to save time and money of Amazon sellers by providing them a platform to bulk process seller flex orders.

Till date.

A journey towards online Sellers and HappySellers Growth

We now are a community of 5,500+ sellers, whereas the monthly orders processed are 97Lakh+. Till date we provide quality services and we are leading towards a great journey.

Combine all picklists
Click on the "Create batch" option to combine all picklists together so that you have 1 pdf of all your generated labels and you can print at once.
IMEI orders
Software is not limited to anyone, IMEI sellers can bulk process their IMEI orders for Flipkart within seconds.
Multi-Orders
Software processes your Flipkart and Amazon's multi-orders in bulk also. Isn't it great! Say it a single order or multi-order, HappySellers will generate labels for all.
Multiple Accounts
Software supports multi accounts for Flipkart and Amazon, you can simply click on the logout button and login with another account. Or you can simple download HappySellers 2,3,4....
From The HappySellers Team
We have made HappySellers for various e-commerce merchants to save their money and time. Meanwhile, we want to give you hassle free journey.
HappySellers is one easy platform for your various solutions. We try to make it better and better day-by-day and give you smooth and worthy experience. We at happysellers maintain our relationship with all our sellers as happpysellers is a not just a platform, it's a community made by and for you sellers.
Daily Orders Processed
5Lakhs+
Monthly Orders Processed
1.5Cr+
Our Happy Customers
Join thousands of satisfied and happy sellers who use our products on daily basis.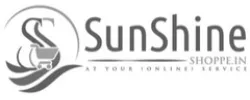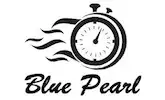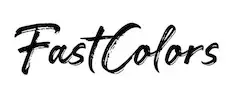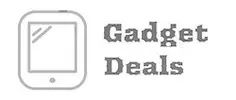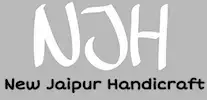 HappySellers
7 Days Free Trial
---
We waited until we could do it right. Then we did! Instead of creating a carbon copy.
Try it now
You'll login using your Registered HappySellers account.
FAQ
Frequently Asked Questions
---
Got a question? We've got answers. If you have some other questions, see our support center.
Is it secure?
Absolutely! HappySellers is made with the concern of every customer's data. We don't save any data with us. Also, we work with top payment companies which guarantees your safety and security. All billing information is stored on our payment processing partner which has the most stringent level of certification available in the payments industry.
How to Purchase?
Open the product you want to purchase. From the dropdown select a plan and add to cart. Then proceed to checkout page and make payment. Currently, you can pay via PayTM wallet, UPI, Net Banking and All UPI integrated apps like Google Pay, PhonePe etc. We are working with other payment vendor integration for payment via credit card & debit card.
How to download and use software?
After making successful payment, click on "Start Download" button inside your dashboard.
From where you will download the software, you will find a section called "How to use software". Follow the steps along and you can use our software very easily.
Will I get a GST invoice?
Yes! We'll send a GST invoice to you over the email which you will provide on checkout page. If you forget to fill in GST number on checkout page then we won't be able to change it again in future.
My payment got deducted, but plan is not activated.
Sometimes, the amount is deducted but the transactions are not successful, in that case please first check if, the transaction was successful or not. And then you can contact us for a resolution or status of your payment.
How to Reset my password?
Go to your login page, Below the sign in button there is an option for 'forgot password' click on that and reset your password.
Can I request refund?
Unfortunately, not. We do not issue full or partial refunds for any reason. If by mistake you have purchased a wrong product, we can only tranfer your non-utilized orders and amount to the correct product on pro-rata basis within same account. Please contact us for this.
What is the validity of the product?
Please check the corresponding product details for the plan validity. For Dot Assured orders processing it's lifetime validity of orders. You might see 1 year validity in your account, you can always contact us to extend the validity for Dot Assured.
Is it safe to purchase?
Absolutely! We work with top payment companies which guarantees your safety and security. All billing information is stored on our payment processing partner which has the most stringent level of certification available in the payments industry.
How to activate a plan?
Right after you purchase the plan, your plan will get auto activated within few seconds. You can start using HappySellers right after that.